Temperature and humidity IOT Solutions
Temperature and humidity internet - cloud monitoring system
Stockbreeding Humi-Temp monitor system
Humidity Temp Instruments·Accessories Series
Instruments·Accessories Series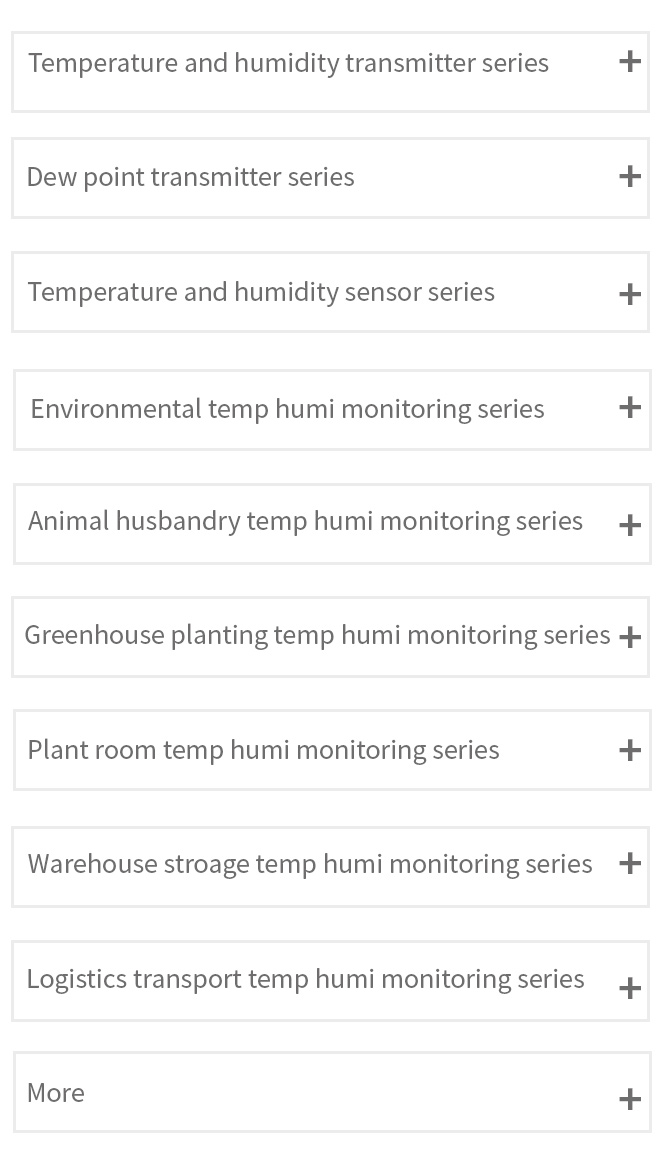 Temperature and humidity dew point dry and wet bulb measurement record transmitter (calibrator)
All-in-one temperature and humidity transmitter
Intelligent digital temperature and humidity controller is mainly used for electric power equipment (such as outdoor terminal boxes, instrument boxes, etc.) and other occasions that require automatic moisture removal,, dew condensation prevention and temperature control.
The HENGKO® Dew Point Transmitter is designed for air conditioning and other indoor environmental monitoring applications that require accurate and stable dew point measurements.
Temperature and humidity dew point dry and wet bulb measurement record transmitter (calibrator)
HENGKO® handheld soil temperature and humidity probes are designed for moisture measurement in harsh field environments.
Designed for industrial applications/building automation
Multiple mounting options and flexible output signals
Measure and transmit data: Measure parameters of temperature and humidity, ensure data integrity, store 16000/32000 records, optional built-in/external probe, easy to operate.
HENGKO offers a wide range of optional probes for use in different applications. The interchangeable probes help to easily disassemble or reassemble at any time.
"Using our professional product knowledge and performance design to choose the right solution for you to meet the demanding measurement needs of industrial processes and environmental control"
HENGKO
HENGKO®
HENGKO® provides temperature and humidity IoT solutions to assist our customers to be able to find answers, remove doubts and make more informed decisions. Our products and services provide our customers with the means to influence and better understand their environment.